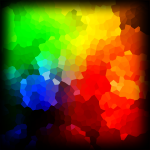 About me :
Electronics and Embedded Systems Engineer since 2017,
and working as System Architecture Engineer at SPHEREA.
Born in 1993, I speak French, English and German.
Smartphone developments :
From 2009 to 2012, I created LG and Android inspired user interfaces for the LG Viewty.
From 2012 to 2017, I maintained the Sony Ericsson Xperia Arc S, as part of the LegacyXperia msm7x30 team.
Since 2014, I maintain the Sony Xperia SP as LineageOS developer, formerly CyanogenMod, and also work on my AOSP for Sony 8960 projects, as well as MultiROM and TWRP developments.
Since 2016, I own and revived the Sony Xperia T to maintain the T / TX / V models along the Xperia SP.
Awarded Sony Hero Developer in 2016, I own and develop on the Sony Xperia X Performance for the official Sony AOSP, my patched kernels and MultiROM.
I also participate and help on projects around the Android community and Sony Xperia devices.
Other informations :
Find my recent activities on XDA-Developers.
Details about my computer : Desktop computer.